Studio 101 West Marketing & Design
Located on the Central Coast of California – midway between Los Angeles and San Francisco, Studio 101 West is a creative powerhouse specializing in eye catching graphic design and exceptional photography for clients around the country. The center of the Studio 101 West team consists of Dennis and Deborah Swanson. Seamlessly combining their talents, they work together to create stellar marketing campaigns, website design and implementation, corporate branding, trade show graphics, packaging materials and more.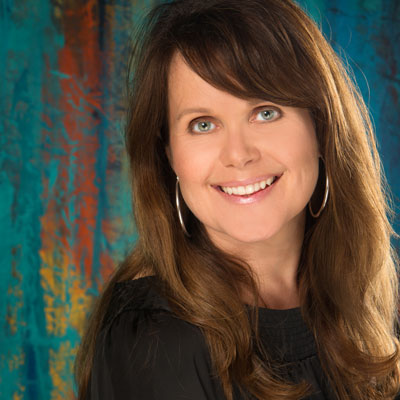 Deborah Swanson, Graphic Designer
As the lead creative designer at Studio 101 West, I get the privilege of doing what I love best — creating graphics that sell a product or service for my clients, which ultimately brings them business growth and success.
I have my BFA degree in Communication Design & Illustration from Otis Art Institute in Los Angles and have been creating award winning print, packaging, logos, and websites for over 30 years. I love being able to retrieve just the right amount of information from each client in order to understand their business and marketing objectives. I then get to create work that blows their mind AND arrives on-time AND on budget. Huge satisfaction factor there!
I love that my husband, Dennis, and I get to work together to produce top-notch ad campaigns, websites, and marketing materials for clients whose products span the globe.
When I am not sitting in front of my computer, I love to paint in the studio or outdoors, write, sail my Hobie Cat, camp, and laugh with good friends. If I can do all of that at the same time then life is really good!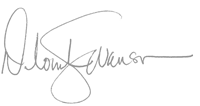 Do you not know? Have you not heard? The Lord is the everlasting God, the Creator of the ends of the earth. He will not grow tired or weary, and His understanding no one can fathom. He gives strength to the weary and increases the power of the weak. – Isaiah 40:28-29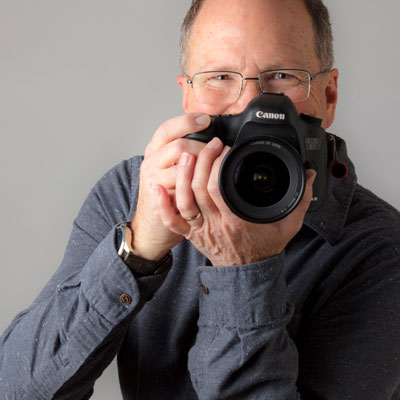 Dennis Swanson, Photographer
As a full time professional photographer I get the pleasure of bringing marketing campaigns to life with eye popping images that get people's attention. The first 15 years of my career were spent almost exclusively in commercial photography for corporations large and small. About 15 years ago I discovered that I also have a special talent for making people feel comfortable in-front of the lens and began shooting portraits and lifestyle photography. Being able to shoot great architecture photography as well as people has placed me in a unique position as a photographer. I have been told by many clients that it is very rare that they find a photographer that can do both really well.
I LOVE what I do. Really! I count it a privilege to shoot for clients, all over the country. I have a BA degree in photography from Brooks Institute, but I am always learning and trying new things to stay on top of my passion of creating great photos and videos. Along those efforts I am now a FAA certified drone pilot so I can legally use my drones for commercial use.
I feel truly blessed to have been a full-time professional photographer for over 30 years now and owe much of my success to my wife and partner, Deborah, who continues to challenge me artistically and help me be my best.


Whatever you do, work at it with all your heart, as working for the Lord, not for men. - Colossians 3:23
happy customers
Deborah, The packaging is over the top fabulous— it is the slickest thing and everyone is just blown away with it. THEY LOVE IT! It has re-invented the entire X-Blocks company. I'll fill you in on details when I get back—we'll have LOTS of new things to be working on can't thank you enough (and Dennis and Molly). Patricia, X-Blocks
Thank you for your help and creativity! We are thankful for you! The Scotts, Madison Scott (Musician)
Its easy to have problems, but harder to have solutions. Deborah Swanson always provides a solution for me that is both elegant and appropriate to my need. She has done my websites over the last 10+ years and each one is beautiful and extremely functional. Rave about Deborah — you bet! Great Designer. Great at making my business shine. Nora Hughes, Hughes Alliance
Perhaps the most talented group of designers and photographers I've had the pleasure to work with, Studio 101 West has been instrumental in taking our company to a new level and moving our products to a national audience. We have found Studio 101 West to be experts in design, photography, color, logo development, image packaging, mailers, product catalogs, fliers and trade show displays. This talented team worked hard to understand the unique needs and requirements of our product and market to help us create a first tier image. We're grateful for their personal attention and artistic gifts. Joel Stark, Advanced Keyboard Technologies, Inc.
Dear Deborah, On behalf of our entire organization I want to thank you for the superb job you did on our Annual Report. I don't know how you always manage to do it, but you once again outdid yourself. This project has by far exceeded all desired outcomes. Lee and I both have received nothing but positive comments. People can't believe what a beautiful, yet simple piece the annual report is. As a matter-of-fact, one of my counterparts is jealous that I am able to produce something that people will actually read (To me that is the greatest compliment!). You are a great team at Studio 101 West. Michelle Robles, Private Industry Council
Dear Dennis and Deborah, Thank you for helping us with our capabilities brochure. The heartbeat of this piece was very much born of your visions. The photography that Dennis created for us is stunning. Thank you both for your personal investment in this brochure. David Wilson, V3 Printing
Studio 101 West has been the only source I need for graphic arts and photography services for the past eight years. By taking the time to understand my product, market, and goals, they consistently provide material that gets the desired results. Studio 101 West has been a major contributor to our success. Thank you! Doug Tobey, Custom Display Designs, Paso Robles, CA
...this is where Studio 101 came into play. In a record time, less than 2 weeks we compiled 5 slogans, screened hundreds of pictures, reduced our listing to five key photos, reviewed and revised the original drafts, and well, Studio 101 West did the rest! Multiple posters were created with the key formats, and it was amazing the comments and interest that were generated. The design and photography were so inspiring that many commented like: "The art work was refreshing." ...Thanks for making the change, it does make a difference! Jim Ramirez, PG&E