Studio 101 West Wins American Graphic Design Web Award for Website Design & Development
We are proud to announce that our design of the Danican website recently won the prestigious Graphic Design USA – American Web Design Award! There were over 2000 entries for this contest and only 15% received awards.
This year, we were tasked to design and produce a new website for Danican, a local company that custom designs and manufactures their own line of memory foam mattresses, mattress toppers, pillows, and bed linens for consumers and businesses around the world. Their main office is located in California, but their founders originated from Denmark and have a remarkable eye for style and an intense understanding of manufacturing and logistics.
When we build a website for any company, communicating the client's message in an elegant way is just as important as the design and function of the site. But none of that is matters without building in well thought-out SEO (search engine optimization) that produces first-page ranking results. Once the new Danican site was launched they watched their rankings skyrocket on Google from virtually non-existent to first-page rankings within just 3 days!
Our clients at Danican are overjoyed that we built them an award-winning website that automatically gets them exposure like they have never had before. They are also happy that we stayed on budget and met their deadline.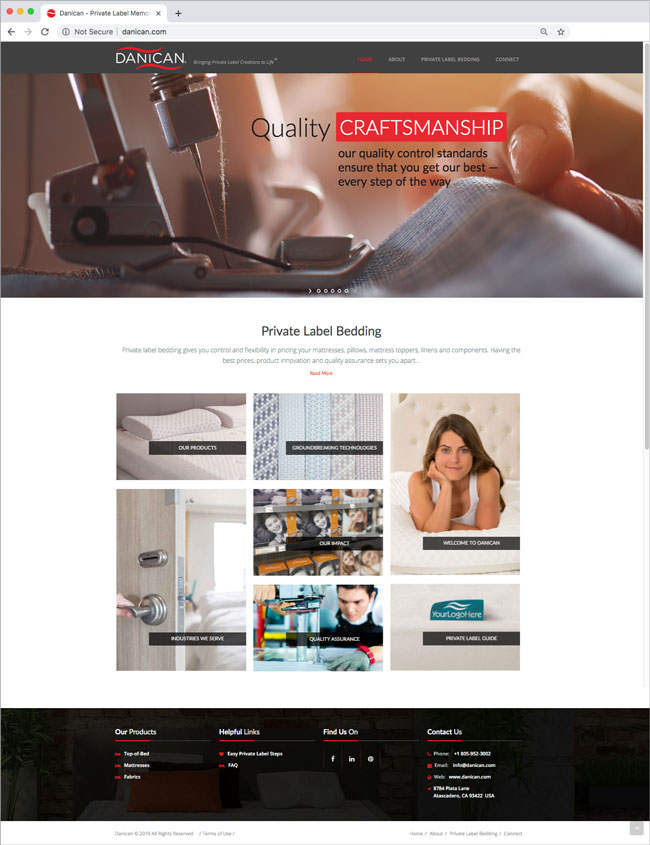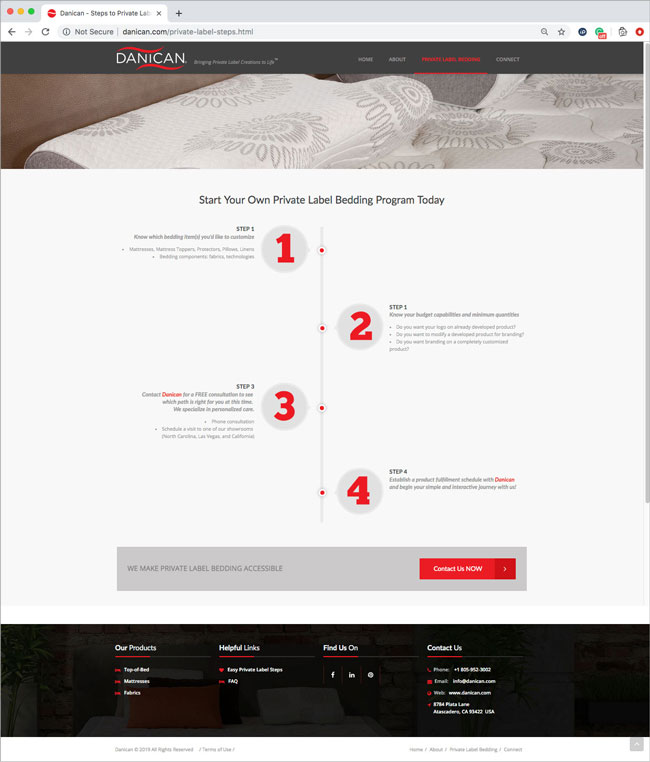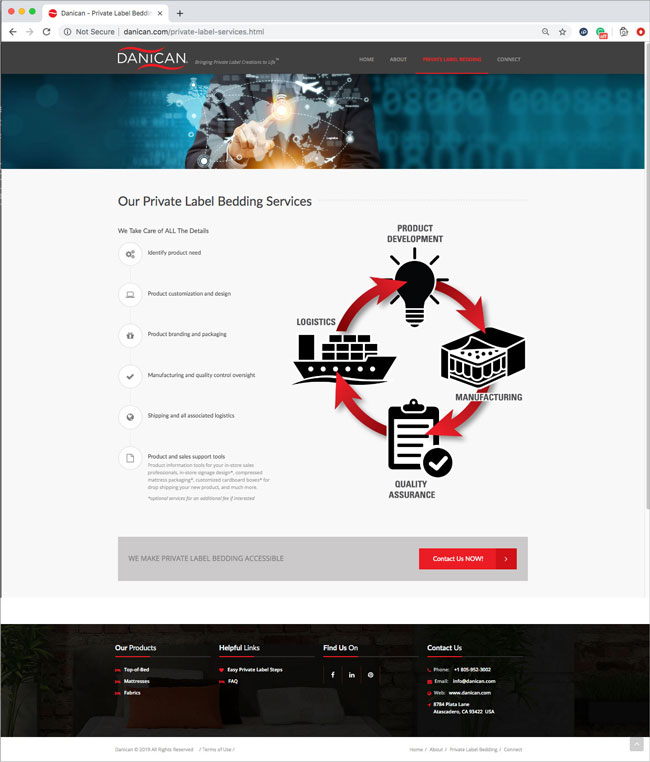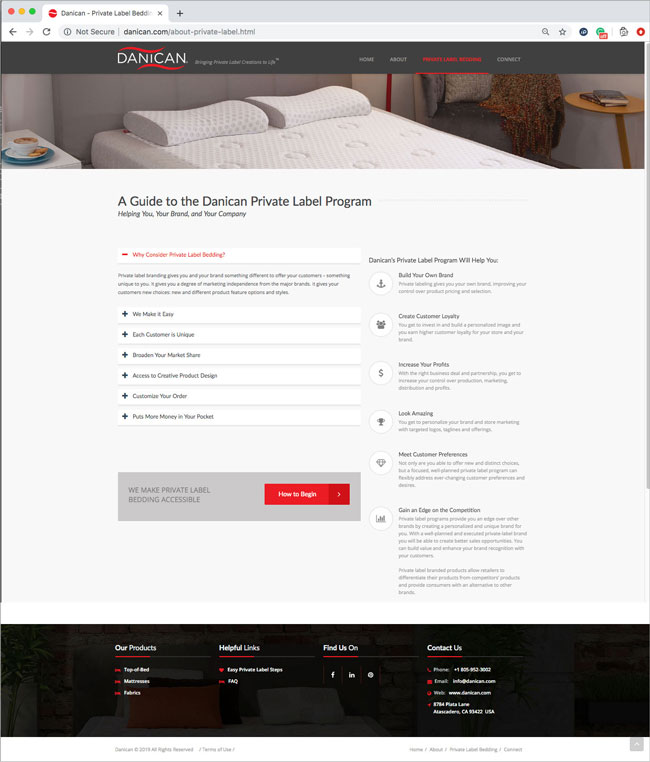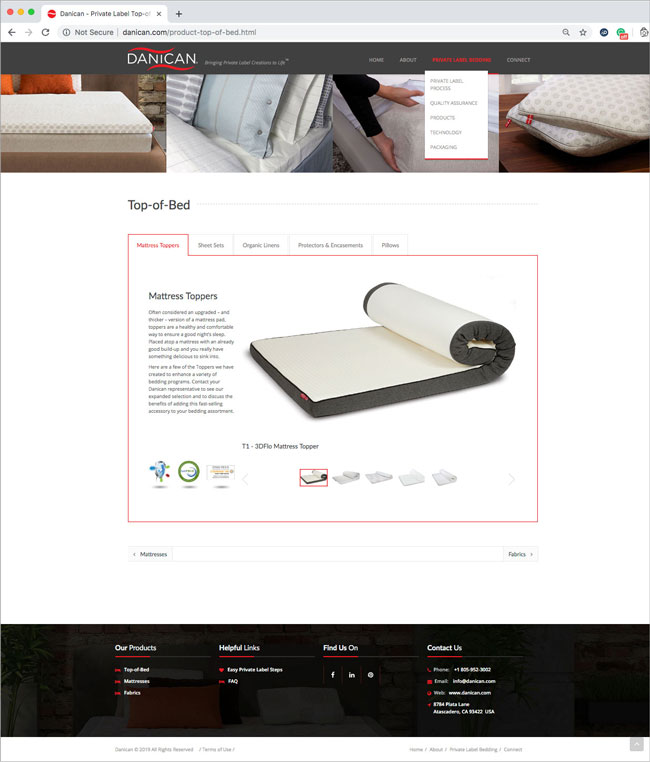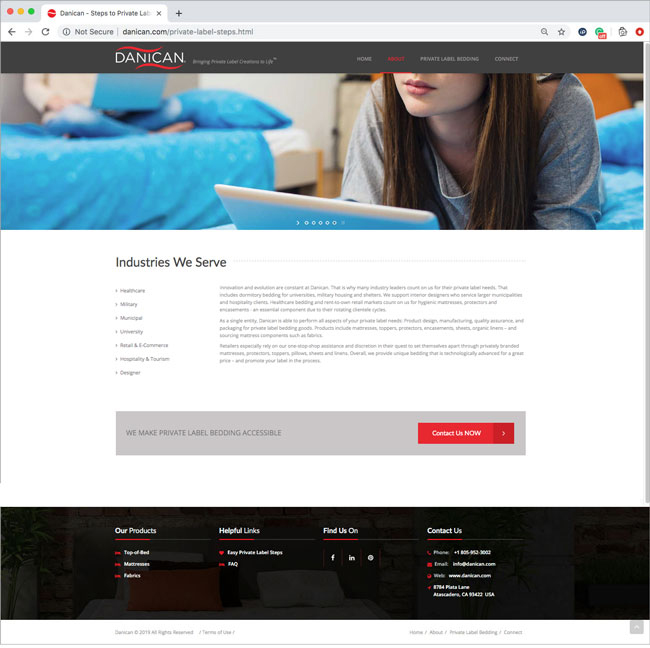 To view the Danican website: Danican.com
See more of our web design or print media design: Studio 101 West Marketing & Design