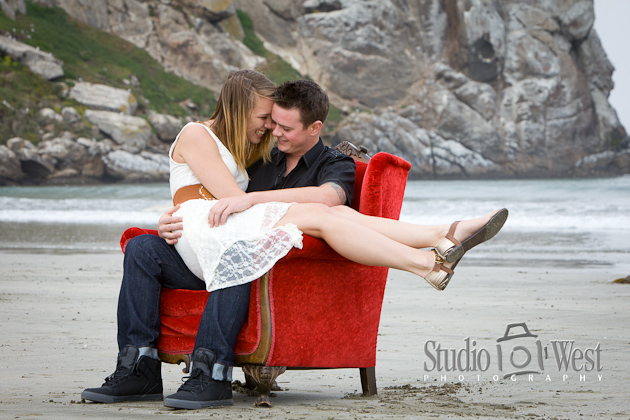 "I just got done with my photos and I just couldn't wait to get home and just YELP about my experience!!! Today I had my engagement photos and let me start off by saying I drove several hours in order to have my photos done by this company..and I wouldn't have changed it for the world.. even if a photographer lived next door and offered to do it for free.. I would still pay for Dennis! He is just so easy to work with and so much fun as well!!!! Its always a little hard posing for someone that you don't know very well but after today all my doubts went out the window. He was willing to do ANY shot that we wanted. Especially since we wanted a photo at the beach of a wave taking us out…now not only do we have to get into the freezing water but so did Dennis and he had nooo problem doing what it took to get the shot we wanted! Which is just soooo great!! I highly recommend this business. THANK YOU DENNIS FOR SUCH A GREAT ENGAGEMENT PHOTO SESSION, WE ARE NOW LOOKING FORWARD TO OUR WEDDING DAY PHOTOS!!!!!!!!!!!" – Brii, Camarillo, CA

We are in the business of creating marketing materials for all kinds of businesses, but I know that the spoken word of someone who has done business with you is 1,000 times more effective that an ad in a magazine. For us it is THE best type of advertising, the least expensive advertising, and the advertising that has kept our business rolling for 25 years.
When people talk about your business it has the potential to make or break you. If you provide poor service a person's word will spread faster than fire on a dry August day. Like wise, if you knock their socks off (which shouldn't cost you anything), you'll be dancing in new business. It has always been our number one marketing goal to meet and/or exceed our client's expectations – without that, no amount of print or web advertising will ever pay off.