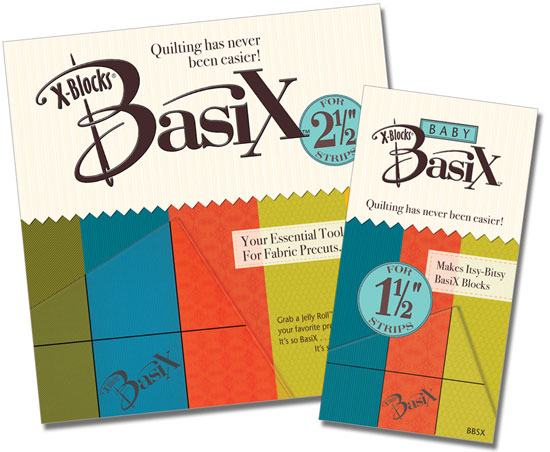 Since early February we have been feverishly working to brand, market, and launch a new product for X-Blocks, called BasiX at the International Quilt Market in Portland this weekend. This is the most amazing quilting template/tool on the market. I am not a quilter and I am blown away with the way this tool works, even I can do it! Designed by Patricia Pepe, X-Blocks and BasiX are taking the quilting market by storm in a very X-citing way! What a privileged it has been to work with Patricia. Her energy and tenacity are inspiring.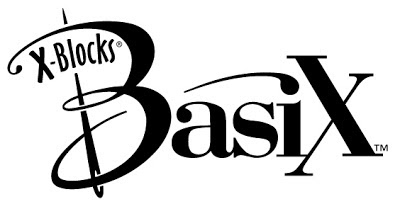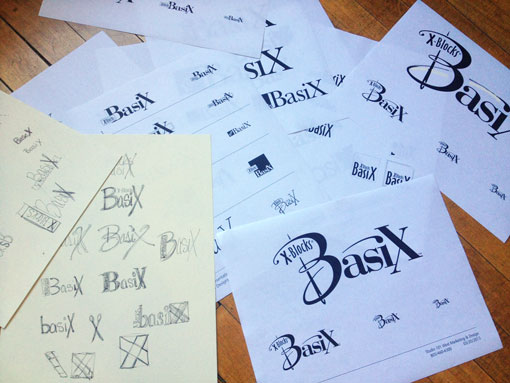 Design process of the BasiX logo.
A shout out to the many vendors that made it happen: Palmer Printing, in Minnesota, did a stupendous job printing the packaging for the BasiX and Baby BasiX templates. Ben at BK Laser, in Wisconsin, produced the template. Dennis at Studio 101 West Photography created all of the photography for the packaging.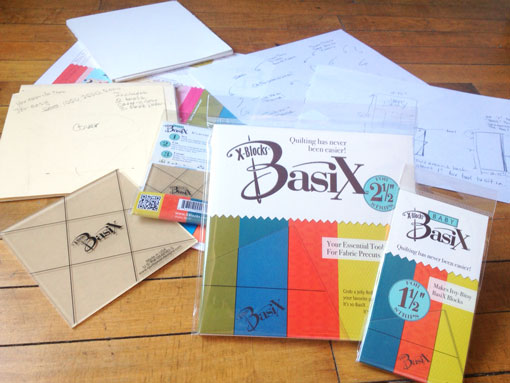 BasiX and Baby BasiX packaging design process. Final product in the front!
The new X-Blocks.com website, designed and produced by Studio 101 West Marketing Design, was launched this weekend.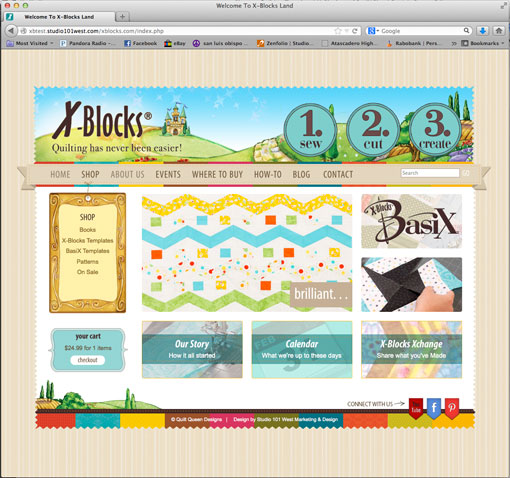 XBlocks.com website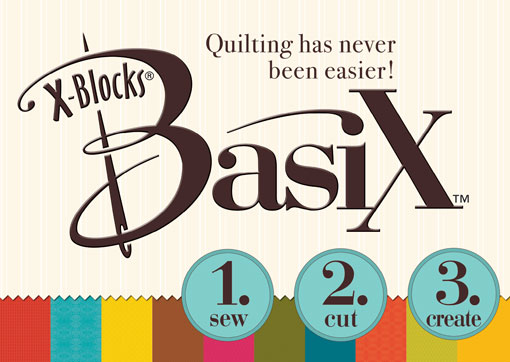 Banner for Tradeshow.
BasiX Quilt Pattern Covers