In 1994 a small, local hobby glue manufacturer in Atascadero, California walked through our studio doors and asked if we could help them with their advertising. For almost 20 years now Studio 101 West Marketing & Design has handled all of their print and web marketing with great success. There is nothing more rewarding to us than to have our clients succeed and grow — their longevity with us says it all.

Bob Smith Industries (BSI) has been producing adhesives for the Hobby Industry since 1983. BSI's owner Bob Smith started competing in Radio Control Formula 1 Pylon Racing in 1968. In 1970, at the age of 17, Bob became the youngest pilot ever to win the U.S. Nationals. He went on to win the National Point Championship three times. In 1971 Bob started his own company, P.B. Products (later named Bob Smith R/C Aircraft) producing radio control airplane kits. With a U.S. Patent for a wing molding process mixed with Bob's skills in fiberglass craftsmanship, he produced the first ever all fiberglass airplane, the T2-A, and was ahead of his time designing the "almost ready to fly" Seabreeze. After 12 years of manufacturing fiberglass kits, Bob came up with the idea of marketing custom labeled adhesives in the Hobby Industry. Starting with just 20 dealers and 3 types of epoxies, BSI now manufactures a full line of epoxy and cyanoacrylate (CA) adhesives for hobby and industrial use, with over 1800 dealers worldwide. In addition to the highest quality standard high performance surface insensitive CAs, BSI has a full line of flexible and rubber toughened CA along with both thin and gap-filling formulations of odorless foam safe CA and foam safe accelerator. BSI's adhesives match or surpass the performance of the adhesive products from the billion dollar corporations in addition to being available locally at a fraction of the cost.

Since 1994, we have designed their logo and signage, established their packaging, created print ads, produced brochures, developed and produced their website and shot their product photography.

Today we are updating all of BSI's product photography to be used on their website, consumer magazines, and point of purchase displays. From these new shots we will also produce full page ads for magazines such as; FlyRC, Model Airplane News, and Flying Models.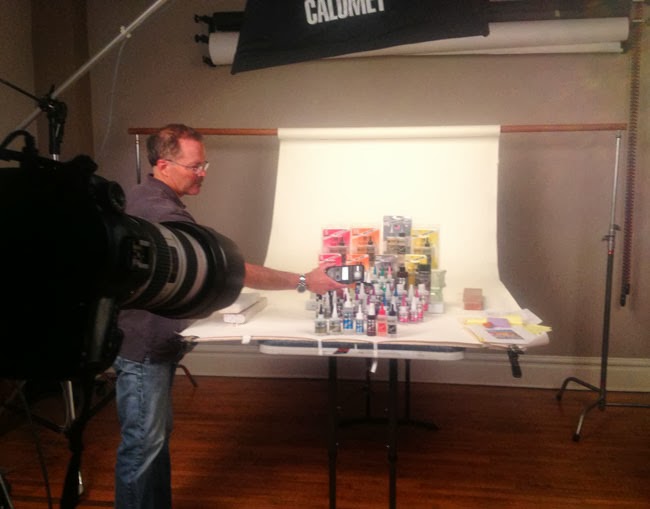 Studio 101 West can handle all of your marketing needs. Give us a call at 460-6300.