We couldn't be more pleased to receive a Graphic Design USA – American Package Design Award for the XBlocks BasiX and Baby BasiX packaging we did this last year.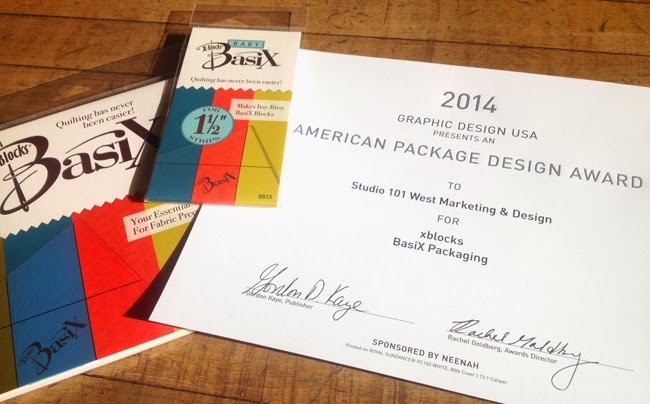 XBlocks BasiX is a quilter's template designed by Patrica Pepe, an award winning quilt designer. This tool makes quilting as easy as 1. Sew; 2. Cut; and 3. Create. It really is that easy. BasiX was created especially for Fabric Precuts such as Jelly Roll. It is an awesome tool for quilters.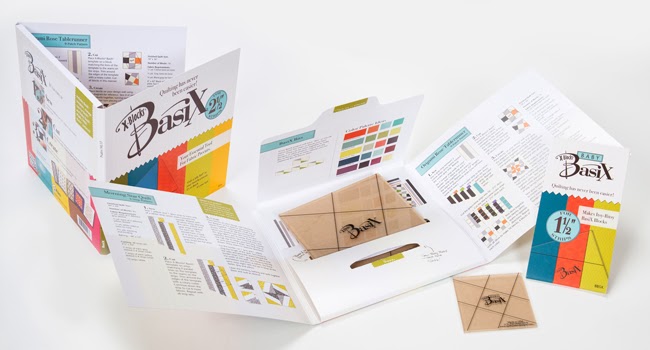 The packaging that we created includes two free patterns, a carrying case and the template. We also created the BasiX branding (logo).
You can learn more about XBlocks and BasiX here on the website that we also designed for them!