I was recently asked to paint a ceramic plate for the Paso Robles Library Artist and Celebrity Plate Auction, called BookPlates! The design of the plate was to reflect my favorite book or quote. I have ONE all-time favorite book and that is Where the Red Fern Grows by Wilson Rawls. I read it in seventh grade and still have my original copy of the paperback. I think it was the first book that actually made me cry. While homeschooling my kids I was able to introduce them to Little Ann and Big Dan as they also fell in love with the story. Consequently, we named our first dog Annie and my son named his dog Dan. Needless to say, I didn't have to think very hard about what my book was going to be – I was still chuckling about being asked to participate with the artists and celebrities.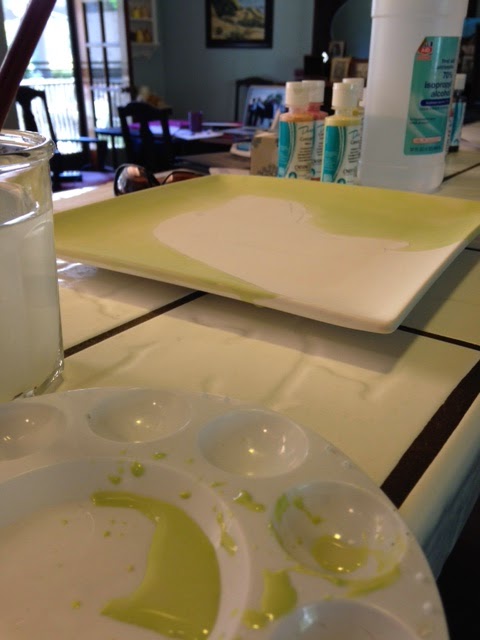 The hardest part of this project was creating something that would hopefully bring in some money for the library, yet not fully knowing what it would look like until after it was fired.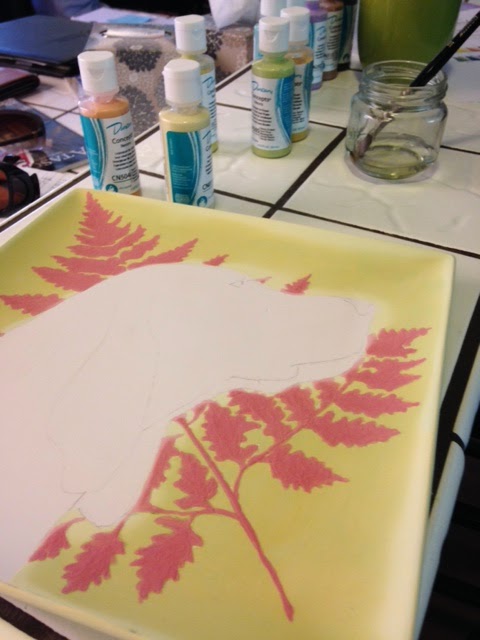 The red fern is complete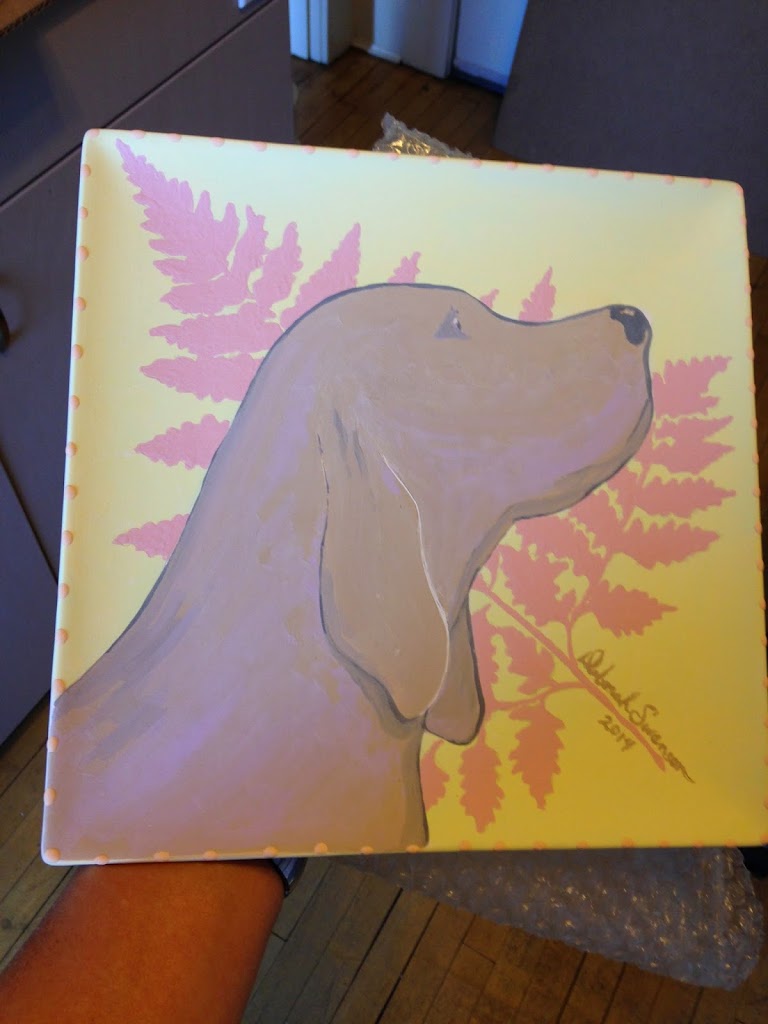 The plate before firing. Here's hoping it turns out like I intended.
So mark your calendar and come out and bid on a plate (maybe you'll see a celebrity). The big event is November 22, 6:00 – 9:00 pm at the Paso Robles City Library.