Studio 101 West Marketing and Design has won another prestigious Graphic Design USA, HEALTH+WELLNESS AWARD for the design of the Château Rose brochure.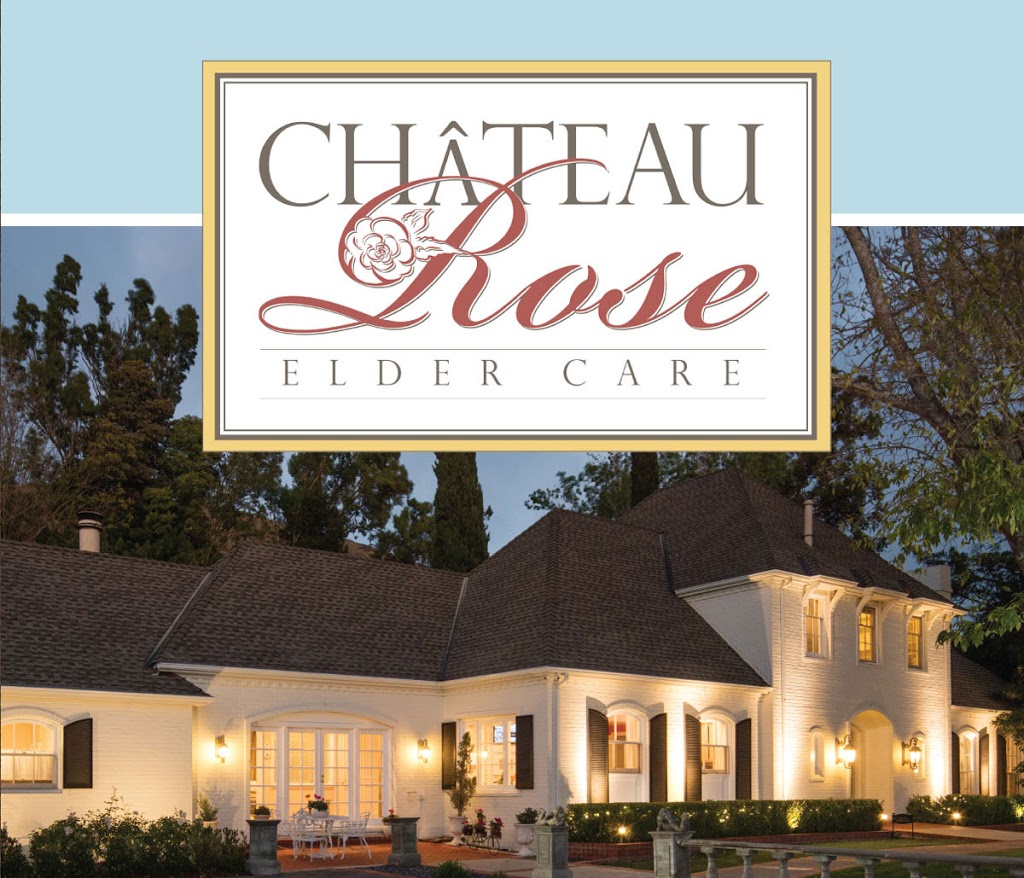 Château Rose is one of three boutique assisted living homes owned by our client, Arpad Soo. We love Arpad's vision for high quality elder care, which helps their residents live comfortably in an elegant, well-appointed home setting.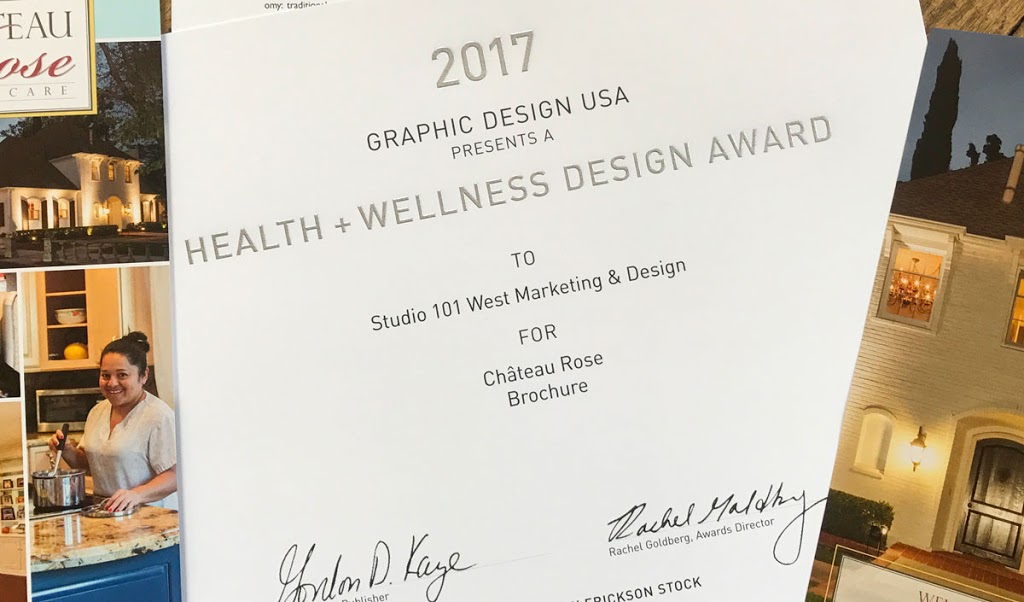 Dennis Swanson, of Studio 101 West Photography has an amazing eye! He captured the essence of this residence as only he can. The warmth and quality of this home is represented so accurately through his photography.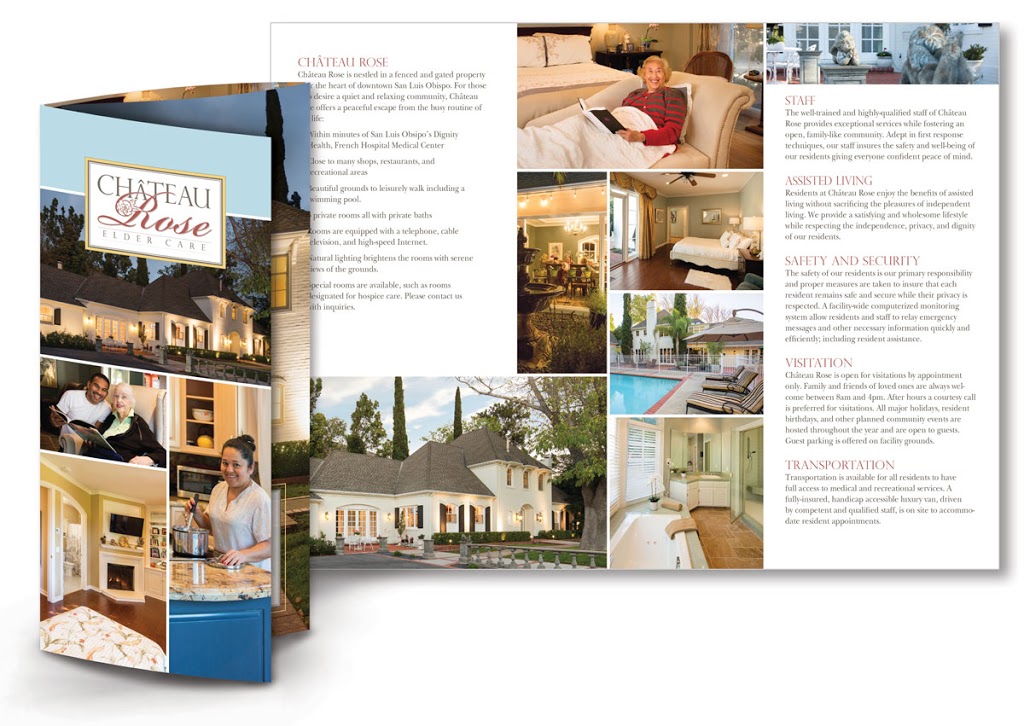 Graphic Design USA (GDUSA) has been an information source for graphic design professionals for more than 50 years. GDUSA's website has over 100,000 visitors each month, plus it sponsors annual awards showcasing the best in Graphic Design, In House Design, Web Design, Package Design and others. GDUSA's Health+Wellness Design Awards encompass the big picture of this critical area of the economy; traditional medicine and healthcare; healthy lifestyles and nutrition; and public health messaging. GDUSA reports, "More than 1,000 entries were submitted; a highly selective 15 percent are recognized today with a Certificate of Excellence."
We are very excited to win this 2017 Health+Wellness award. Our client's have amazing products and services. Being a part of their branding is a lot like being their business partner. We work very hard to increase our client's business through high-quality, on-target branding. We want them to succeed. This award and their success confirm our goal.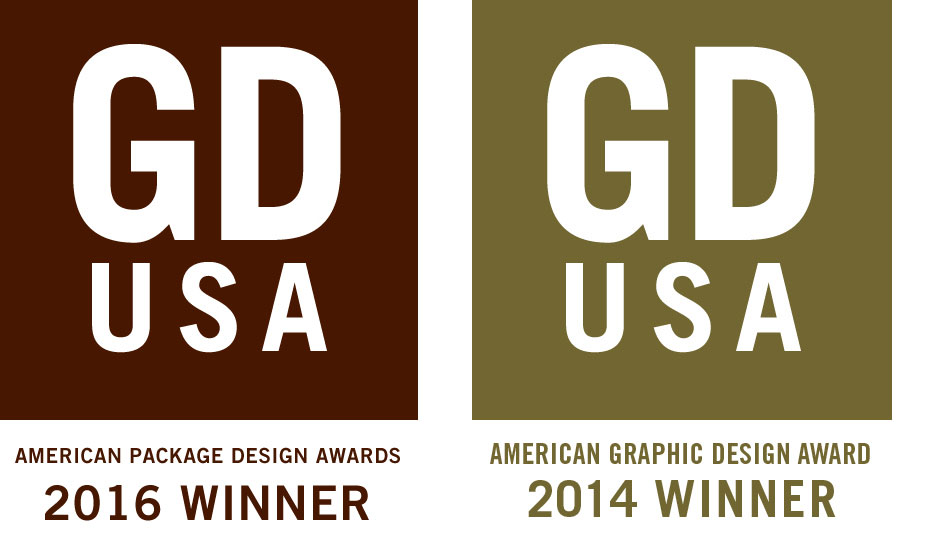 Studio 101 West Marketing and Design has also won five other awards from GDUSA for Logo Design, Branding, and two Packaging Designs in 2014 and 2016.
For more information about how we can help your company with graphic design for print or web please visit our website or call us for a free estimate on your next project: 805-460-6300.