Packing Design Award Winner, Studio 101 West Marketing & Design Brings Success to Client's Marketing
Being a Packing Design Award Winner truly means that we have the absolute best clients. Not only do we have the best clients, but they give us some of the best projects. Moreover, we are so thankful to Danican Europe who always sets us up for success so that we can steer their marketing into success for them. This particular packaging design was part of our 2022 launch of a rebranded EverRest in South Korea. We spent the latter half of 2021 bringing cohesive branding to the product line and building a website for the EverRest brand in South Korea. For example, here is the award-winning package for the CoolTech Classic Pillow box, which is just one of many products we completed for the 2022 line.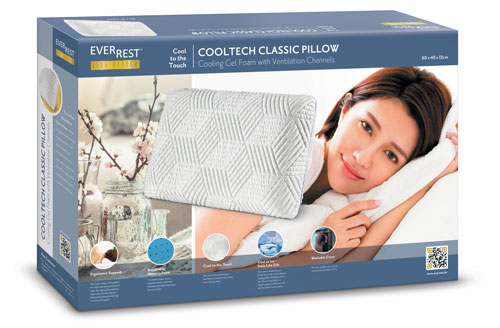 Our Client, Danican
Danican has a large presence throughout Europe, Asia, and the United States. They are a wholesale manufacturer of memory foam sleep products. Danican sells "private-label" bedding to companies that want their own brand on the product. Consequently, Studio 101 West Marketing & Design handles all the packaging and marketing for these various clients, which often includes textile design, product color design, and point-of-purchase displays.
The Design Process
Of course, we love being a part of the entire process. Furthermore, we know that our involvement brings a level of cohesiveness to the product line. For example, everything on the outside of the box reflects what's on the inside. Without a doubt, what the consumer sees on the shelf invites them to buy, and sales increase. That cohesiveness ultimately helps us win design awards.
GDUSA American Package Design Awards Winner

According to Graphic Design USA (GDUSA), "This year's entries exceeded 2,500. A highly selective top 10% of projects are recognized as winners today." What an honor! Top 10% in the nation! I'm good with that!!
Above all, we recognize that we all win when great design is presented to the consumer. It advances the brand and sells more products effortlessly. Win-win!
Other Work for Danican
To view Danican's website (2019 GDUSA Website Design Winner), which we designed and produced, click here: DANICAN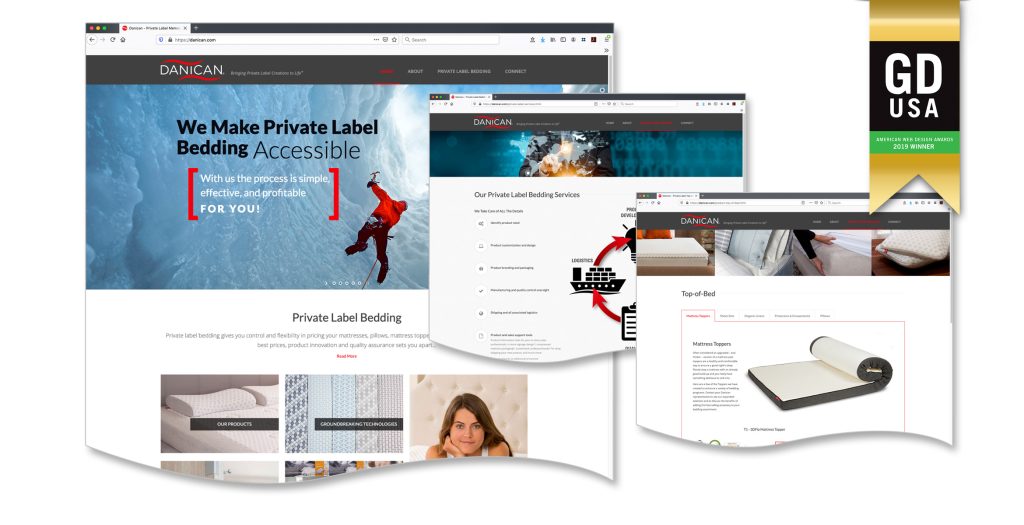 To view EverRest – South Korea's website, which we designed and produced click here: EverRest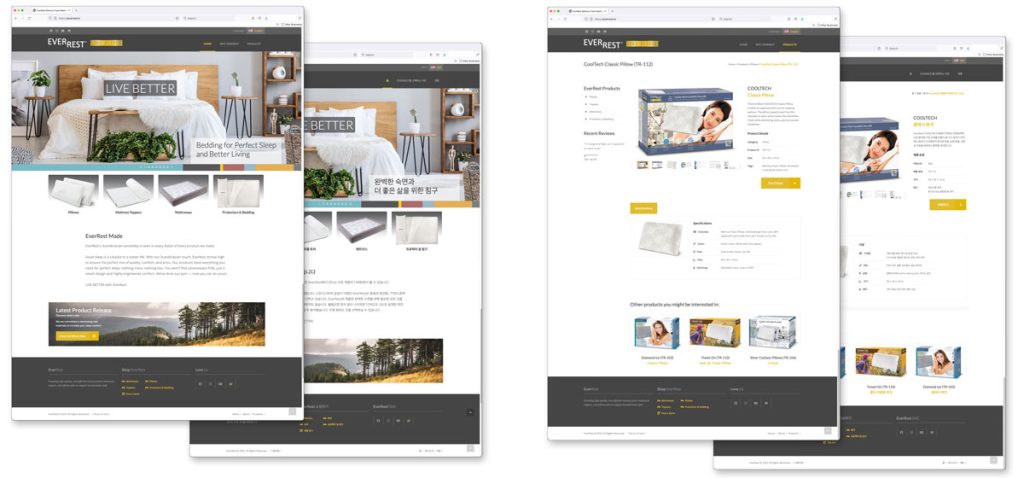 See our website for more award-winning work! Studio 101 West Marketing & Design.